Services
In 2018 and 2019, over 500,000 athletes nationwide relied on us for their times. SVE Timing is one of the largest event timers in the United States!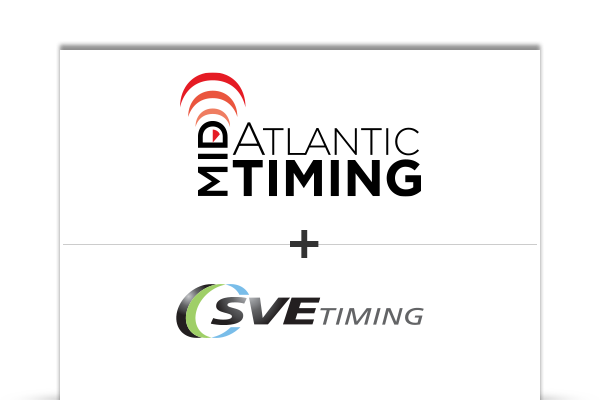 SVE Timing - Mid-Atlantic
Mid-Atlantic Timing has become SVE Timing Mid-Atlantic, the newest partner with SVE Timing. Since 2009, Mid-Atlantic Timing has flourished as a leading timing company in the Mid-Atlantic Region. The new partnership with SVE is a true testament to Mid-Atlantic Timing's past successes, current impact and future growth potential.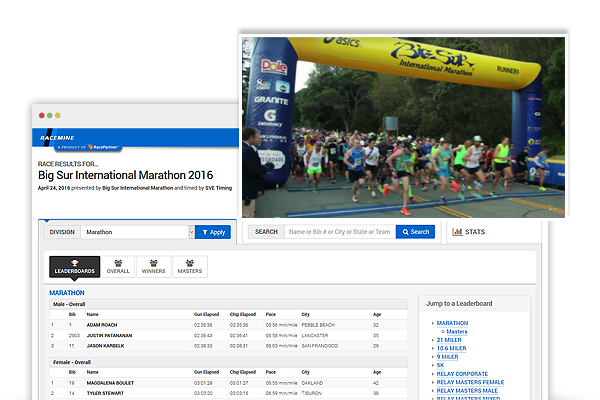 Event Timing and Online Results
We not only time the event, but have the ability to post results instantly to the internet for easy access. The results can be viewed on a computer, tablet or smartphone.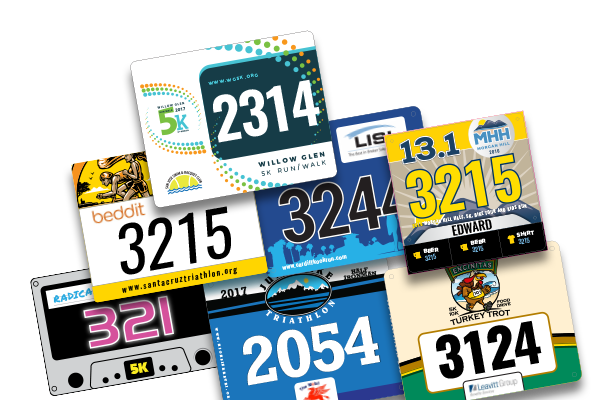 Bib Preparation and Design
We streamline your event organization by preparing your entrants' bibs as well. They are pre-chipped and are ready for packet pick-up and/or mailings. We can also custom design them.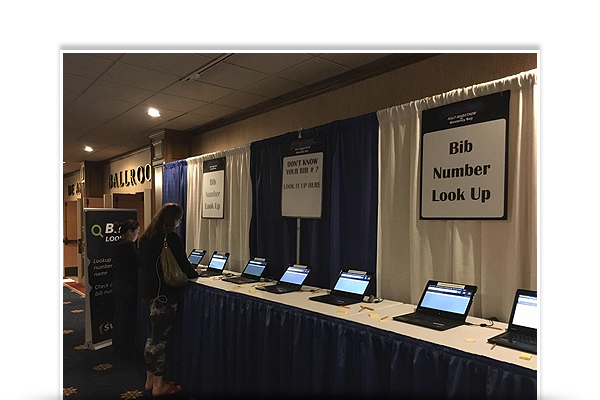 Bib Lookup Kiosk
Computers, or tablets, are setup for entrants and to lookup their bib information, further reducing the amount of lines forming at your packet pick-up or race expo
High-Energy & Experienced Staff
From small local races to large-scale destination races, our staff has experienced them all
Online Tracking
Along with online results, our service also offers online tools to track your friends and family
Finish Time Texts, Email and Social Posts
We can also send out SMS texts for times as the event goes on
Event Website Design and Publishing
If you are also in need of a web presence for your event, SVE Timing also provides web development and design services to establish your brand.
Live Video and Video Reviews
We can also provide live video of the participants crossing the finish line. And on top of that, a detailed video review of the finishers.
RFID Chip Technology
Both low-cost and reliable, RFID chip timing is the industry standard. Rest assured, your event will utilize the latest technology.
Powered by RM Timing Systems
Powered by RM Timing Systems, we have the best technology available for timing. We use Trident, RaceResult, and RM timing hardware. Folding mats allow quick layout and cleanup, and look great. For Triathlons we use an Active system powered by Raceresult for 100% read rate.
Timing Worldwide
Located in the Silicon Valley with offices in Los Angeles, South Carolina and Mid-Atlantic. We've traveled both near and far for organizers to time well-known events
Have Questions?